About Us
The good name of The Real Garage Door Centres has been retailing Garage Doors all over the Yorkshire region for the last 30 years as a South Yorkshire based family run business. The business started off in Rotherham South Yorkshire and then moved to Doncaster in 2000. We expanded into York around 3 years ago and managed to put together a showroom which is claimed to be the largest Garage Door Showroom in the country. In 2012 we then purchased a well established name in the town of Wakefield. this has enabled us to cover the entire region of Yorkshire better than any other Garage Door business based in Yorkshire for sales and repairs.
The showrooms boasts all styles of Garage Doors from the highly acclaimed Hormann Sectional and Up & Over Doors, the sensational Alluguard Insulated Roller Door, the Simple yet functional Select Side Hinged Door and the practical GDS single skinned Roller Door. Many of the doors on show are functional so you will be able to view many different styles, finishes, colours, gearing systems and motors in action.
We employ our own specialist engineers that are covering all over Yorkshire on a daily basis repairing and installing Garage Doors. We never use subcontractors as we like to make every customer satisfied and we believe we do that by using the same teams, every day.
You will see us driving around the area in one of our recently purchased Mercedes Sprinter Vans, these long wheel base vehicles allow us to get your new Garage Door to you in style and safety of the very long cabin area in the back of the van.
We undertake much more than installing Garage Doors and motors. We also install house front doors, replace Garage Roofs and install Garage fascias and soffets. We also remove two old Garage Doors and centre brick pillar and replace the steel lintel, so we can install one new double door to provide maximum drive through width.
So all you need to do is either call us and book a FREE Site Survey with one of our highly trained Survey Engineers or come and visit one of our indoor showrooms at your earlist convenience.
For a FREE Site Survey, call us FREE today on:
South Yorkshire 0800 998 1988
West Yorkshire 0800 542 6208
North & East Yorkshire 0800 859 5950
Latest News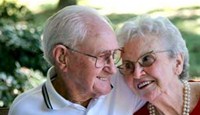 Extra Disability & OAP Discounts
At The Real Garage Door Centres during March 2013 we are offering an additional discount to anyone with a disability or is over 65 years of age. This is our way of helping the community.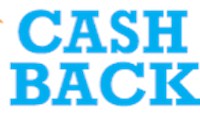 Upto £200 Cashback
During the month of March 2013, The Real Garage Door Centres is offering upto £200 Cashback on your old Garage Door. All you need to do is call us on one of the numbers above and book a FREE Site Survey. The only thing left to do is inform our Survey Engineer about your intention to claim the Cashback before you get a quote in writing.
Hormann BiSecur
The modern radio system for garage door and entrance gate operators - High security BiSecur radio system is based on future-oriented technology that allows you conveniently and safely operate garage doors and entrance gates, lights and much more. The new, exclusive BiSecur hand transmitters are set apart by a black or white high-gloss surface in a piano lacquer, as well as by an elegant shape that fits easily into the palm of your hand.